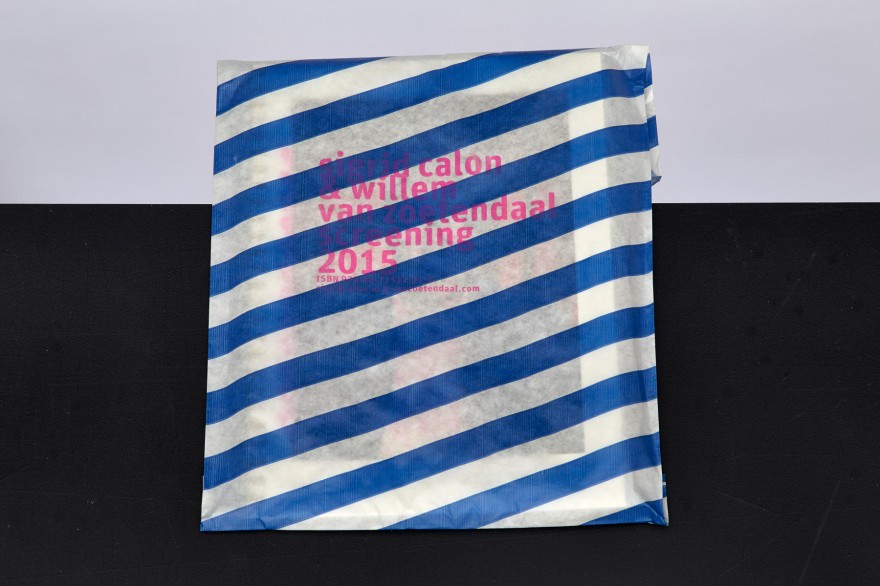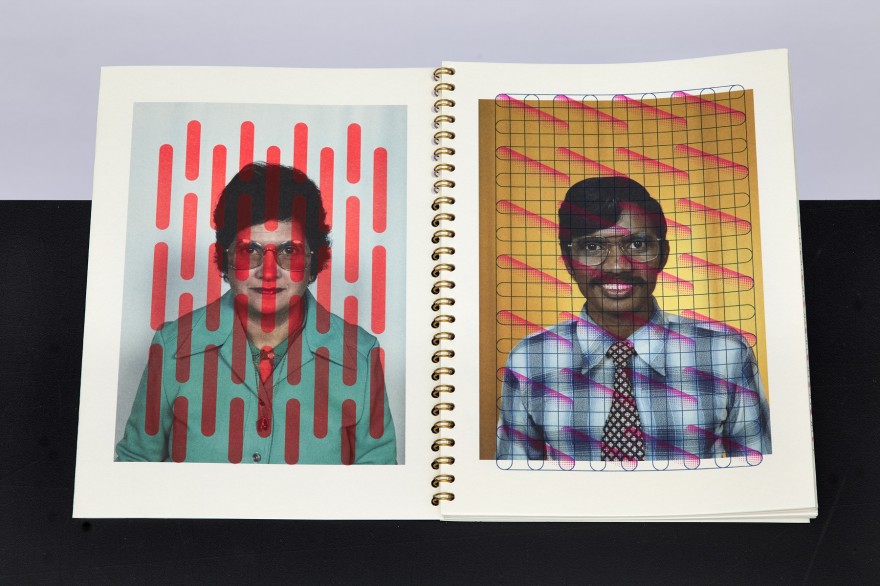 Screening 1 / Sigrid Calon & Willem van Zoetendaal
SCREENING is a crossover project by Sigrid Calon & Willem van Zoetendaal. Since their first meeting at the Best Dutch Book Designs 2012 Calon & Van Zoetendaal started a collaboration in exchanging their specific skills in design and printing. They started to produce limited editions of artist books, posters a.o. about the relationship between patterns and portraits printed in risography on offset.
The first series of experiments, SCREENING 1 consist of studio portraits from the early eighties by Lee To Sang. These portraits, negatives selected from the Van Zoetendaal Archives are printed in offset. Sigrid Calon designed layers of colour patterns on top of the 'models' in risographic printing.
The artist books will be launched at Offprint London in the Turbinehall in Tate Modern, May 22-25, 2015.
www.sigridcalon.nl
www.vanzoetendaal.com
Year 2015
Size 16,5 x 22,5
Colour 4 colours offset + 8 colours risography
Binding japanese folding in wire-o
Pages 32
Concept Sigrid Calon & Willem van Zoetendaal
Design Sigrid Calon & Willem van Zoetendaal
ISBN 978-90-72532-31-2