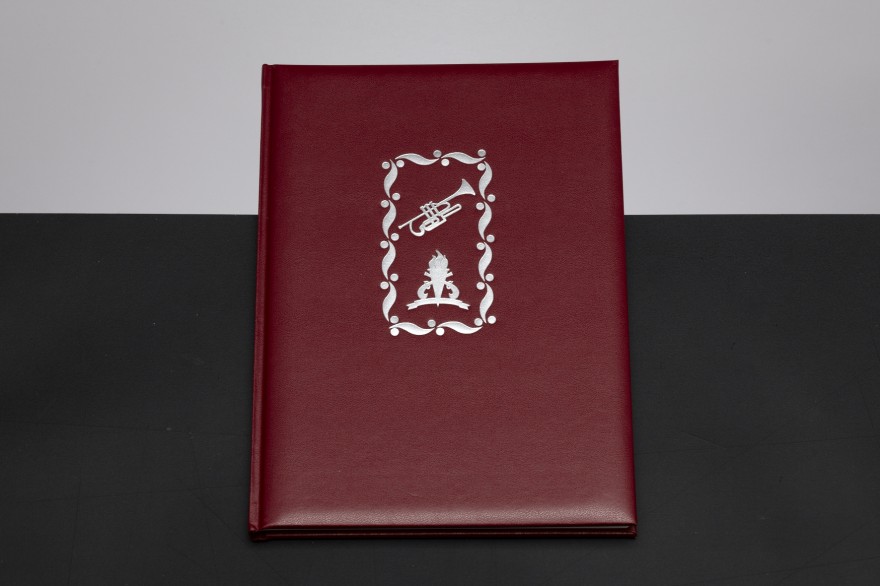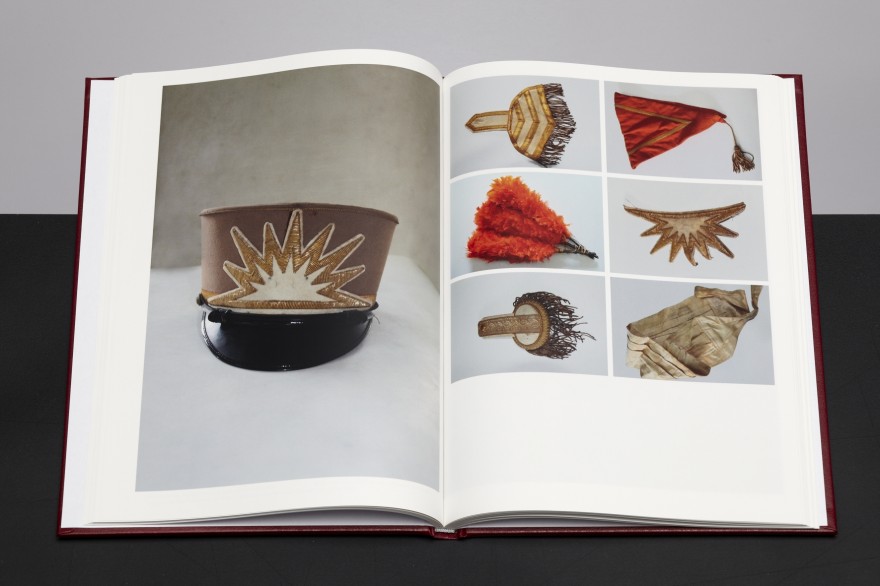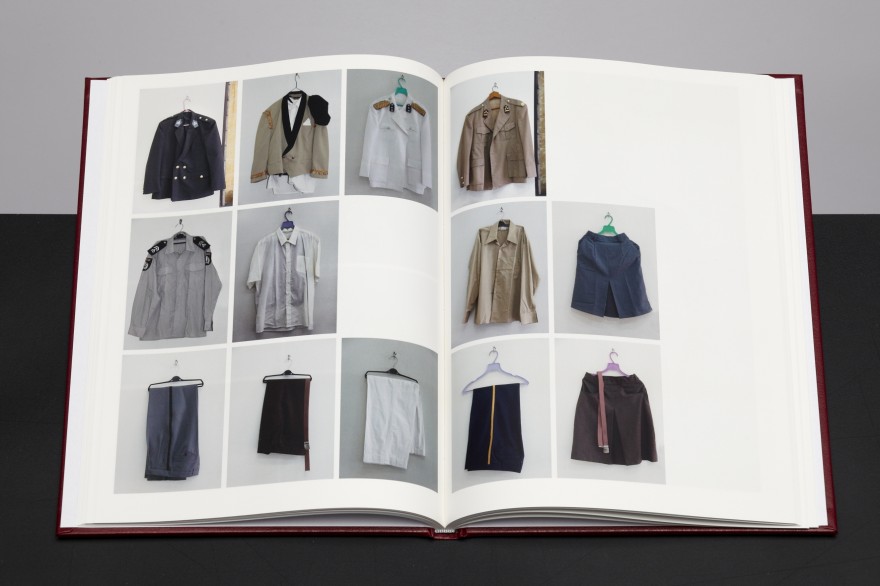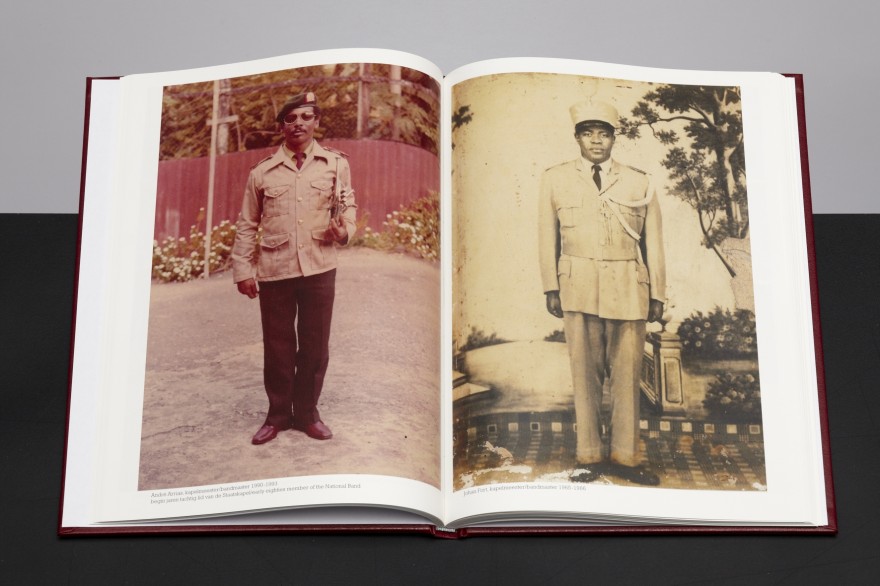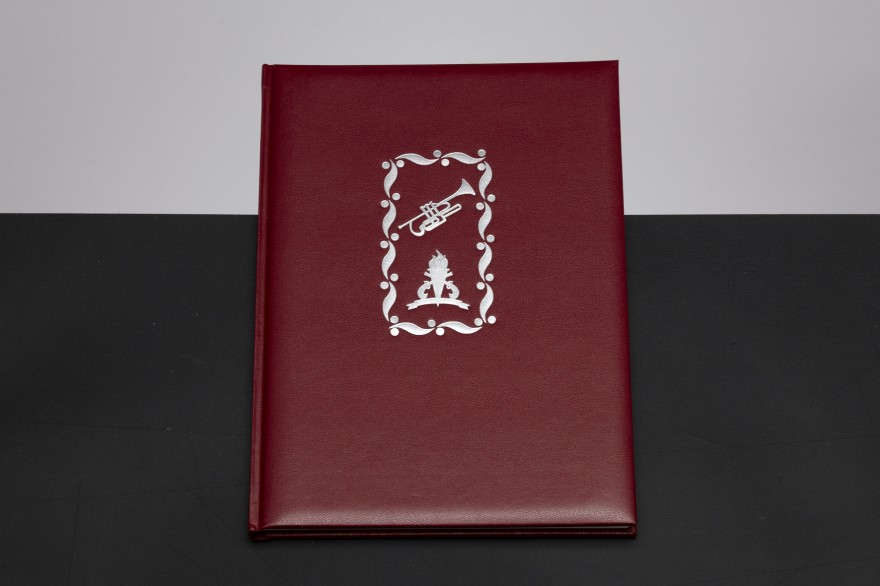 The Police Band of Suriname/ De politiekapel van Suriname / Sara Blokland
Suriname is the only Dutch-speaking country in South America. The former Dutch Guiana, it lies between French Guiana and Guyana on the continent's northeast coast, and gained full independance in 1975. If the country's police band seems an unlikely subject for a photobook, it is only because outsiders do not appreciate the social and political place of the band in the fabric of Surinamese society. It provides music for both official state and private events, and is considered an important part of the cultural scene in a country that has so recently attained an independant sense of identity.
The book can be considered 'the book of the film' of the same name by Afra Jonker, yet it is a separate creation by photographer Sara Blokland and designer Willem van Zoetendaal. Like many contemporary photobooks, it is a multi-media production, in that Blokland's photographs of the band are combined with historical photographs taken from their archive. These are combined with her comprehensive documentation of the current band, which begins with formal portraits of all thirty-two members, folowed by images of the band playing or in rehearsel, and then details of their instruments, uniforms, insignia, shot in a looser style. Indeed the book displays three or four styles or genres playing off each other in a typically Dutch manner. This in fact might be the Police Band's 'company book', and Van Zoetendaal employs Dutch company book techniques, using blocks of almost full-page pictures, along with many smaller images in grids that not only enliven the book but catch visually the rhythm of music.
(from History Volume 3, Martin Parr & Gerry Badger, page 130)
Year 2010
Size 295x210 mm
Colour duo-tones andFC
Binding Hardback with leatherette
Pages 132
Text André Loor
Concept Sara Blokland / Willem van Zoetendaal
Design Willem van Zoetendaal
ISBN 978-90-72532-06-0