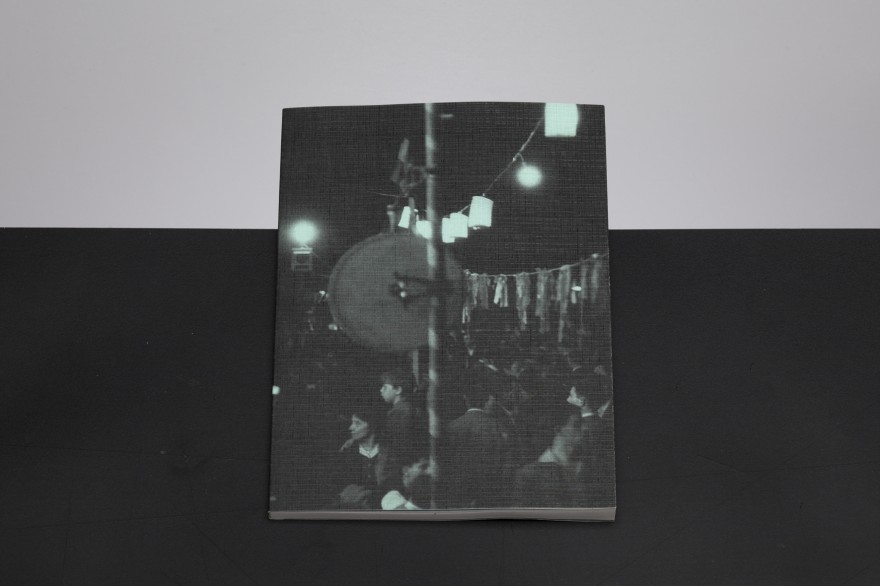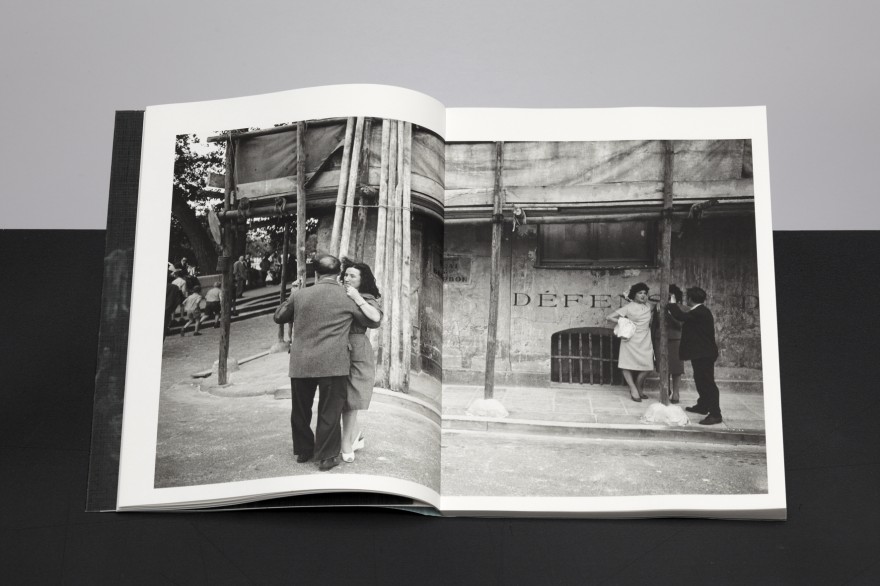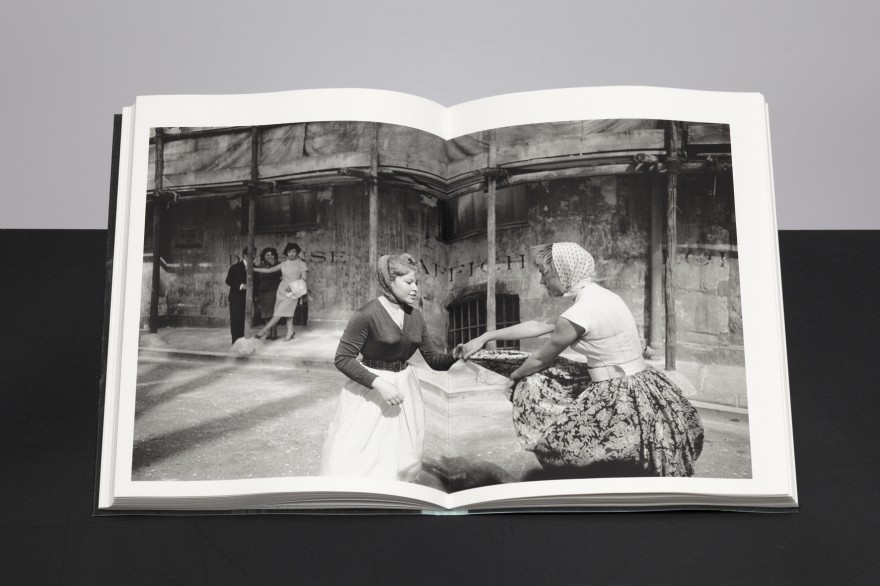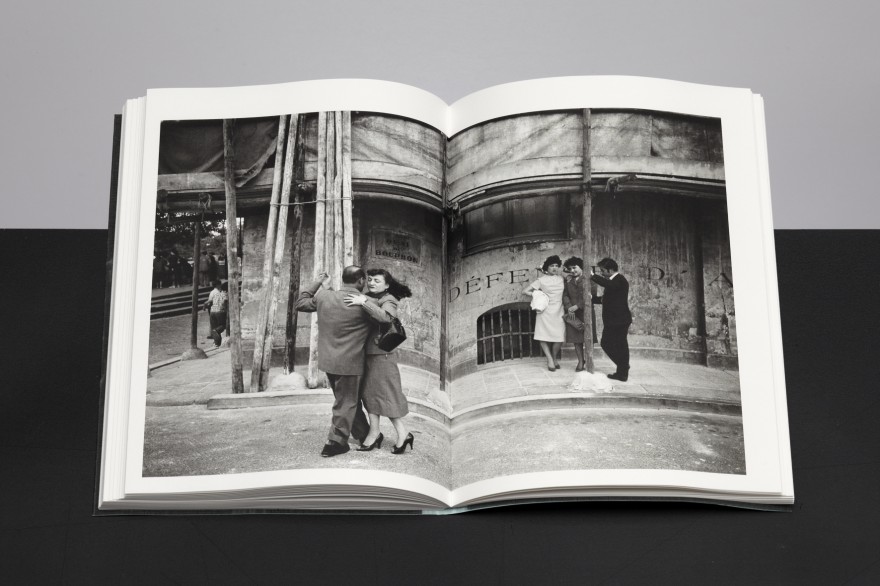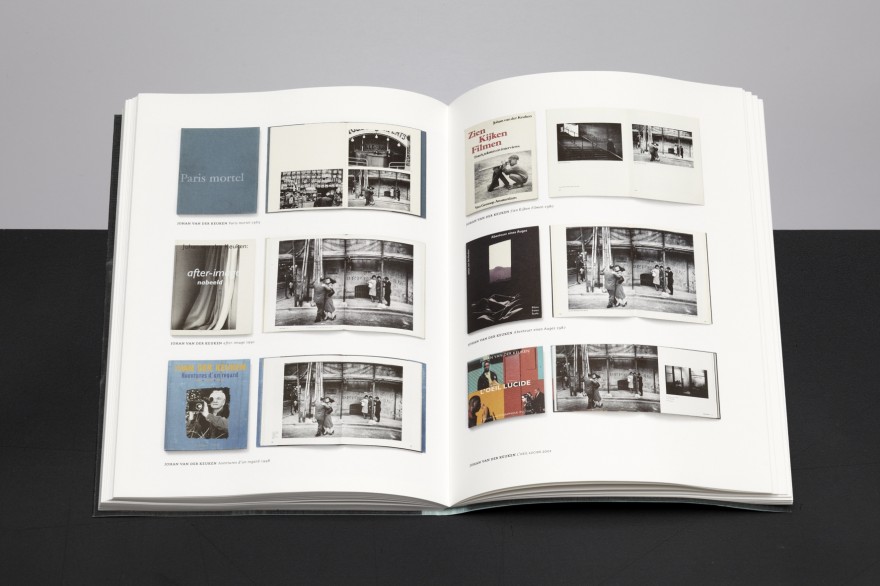 Johan van der Keuken – Quatorze Juillet / Johan van der Keuken
It came to light that, besides the famous photo of the dancers taken on 14 July 1958, Johan van der Keuken's archives contain a great many negatives from his Paris period that were never published. These rolls were shot on the same occasion as the widely known print and as an ensemble they depict an enthralling dance scene. If we view the photos chronologically we can observe people entering the field of view: young women wearing floral-print skirts and their hair bedecked with scarves, older couples, men from North Africa and young children with their parents. The people gather around the dance floor and the music strikes up.
The people chat, peripheral extras become leading players, a man with a ladder walks across the frame, a car drives around the corner. Some start to dance, while others spectate from the sidelines. We see girlfriends dancing together, older couples and children, too. Chance passers-by become new dancing partners.
Later on Johan van de Keuken selected the most beautiful of these negatives, the photo that for him encapsulated this event in a single image. For this book we have opted for a different approach, incorporating what surrounds that particular shot, what went before and what came after, bringing this session to a close. This reveals the 'cinematic' quality of the scene, the movement it embodies. It is as if the photographer dances along with the twirling public.
Year 2010
Size 19,5x 27 cm
Colour Quadratone & fc
Binding Sempuyu-Style
Pages 64 x 2
Text Noshka van der Lely
Concept Noshka van der Lely & Willem van Zoetendaal
Design Willem van Zoetendaal
ISBN 9789072532091