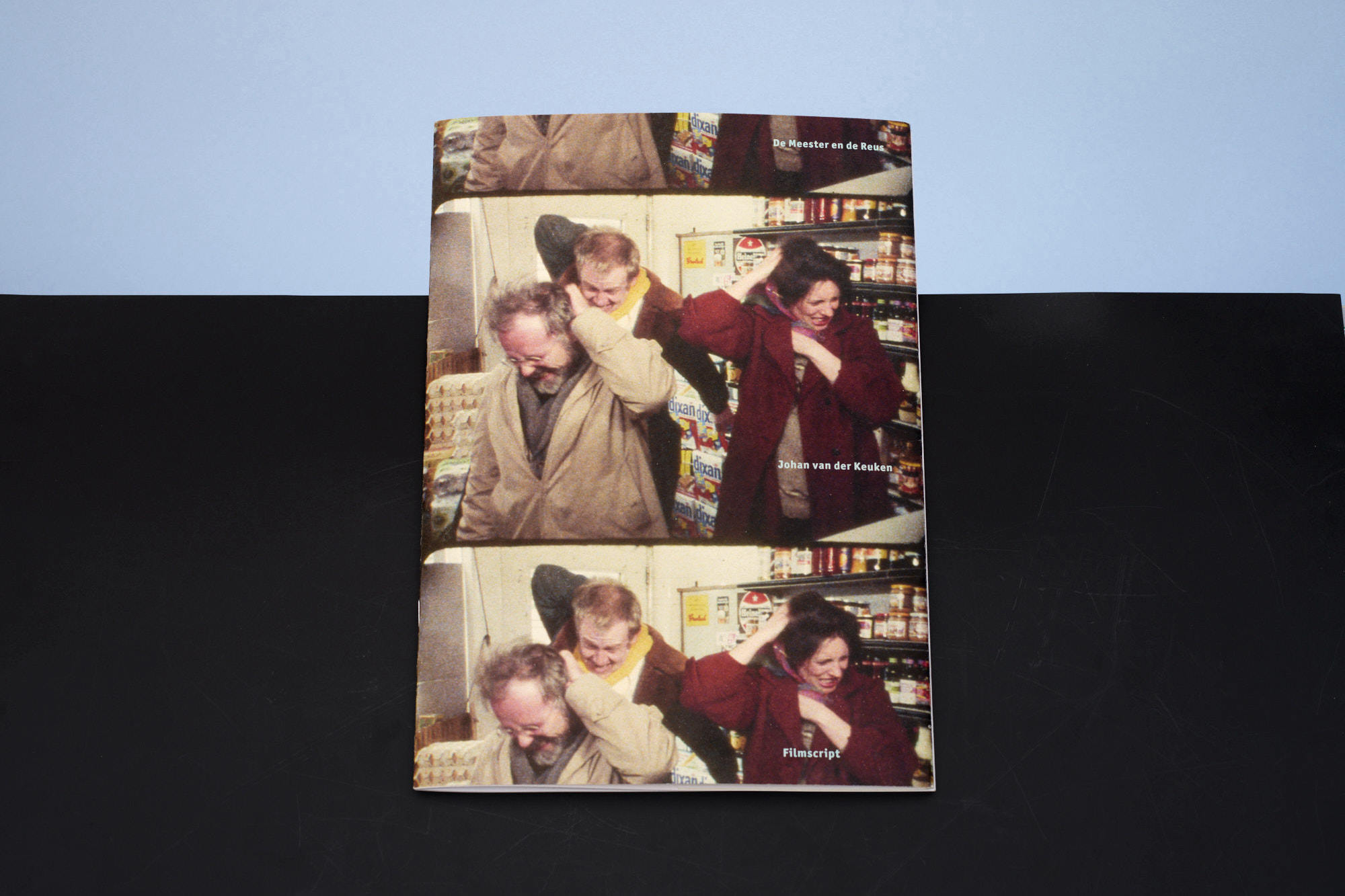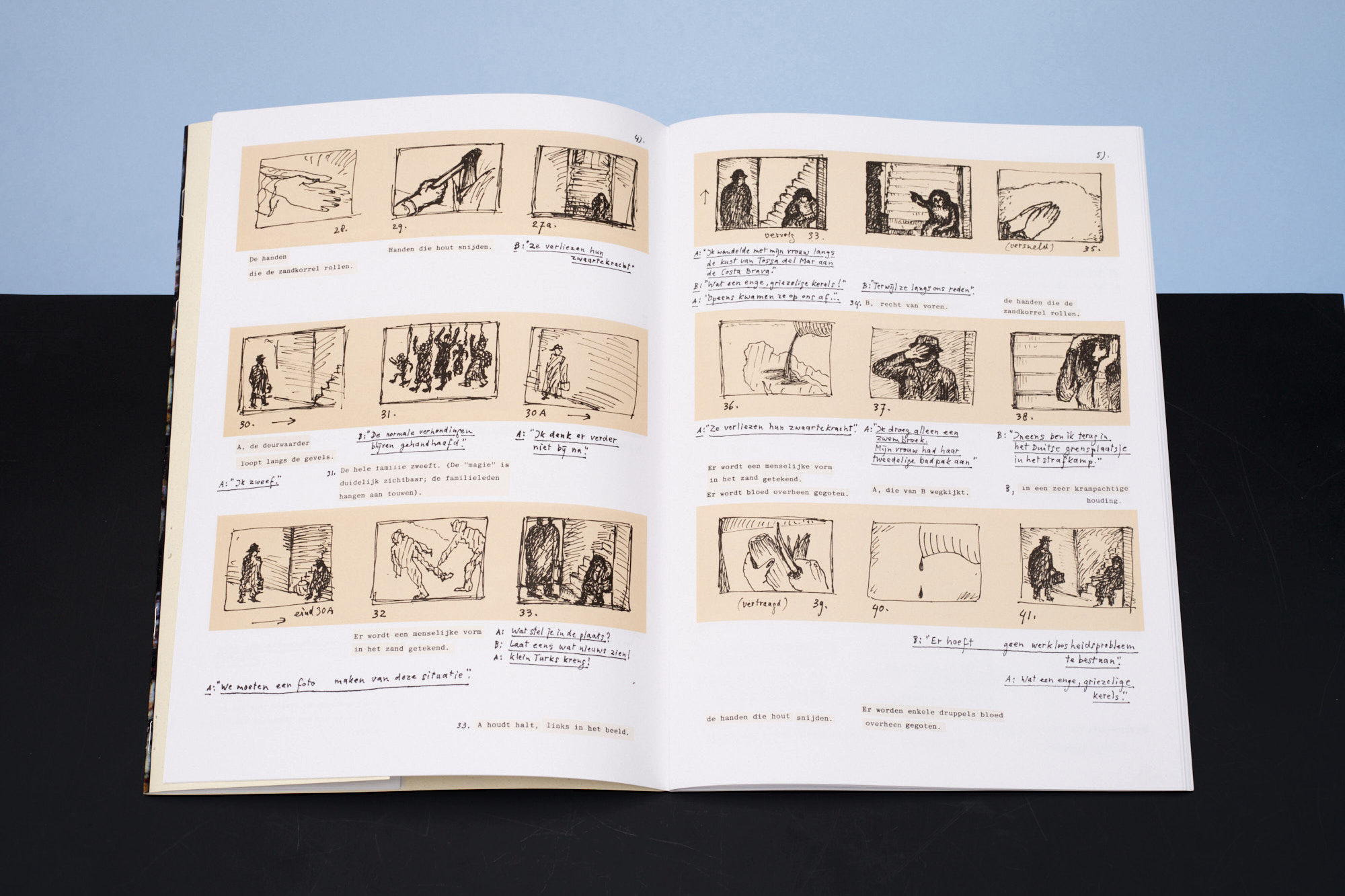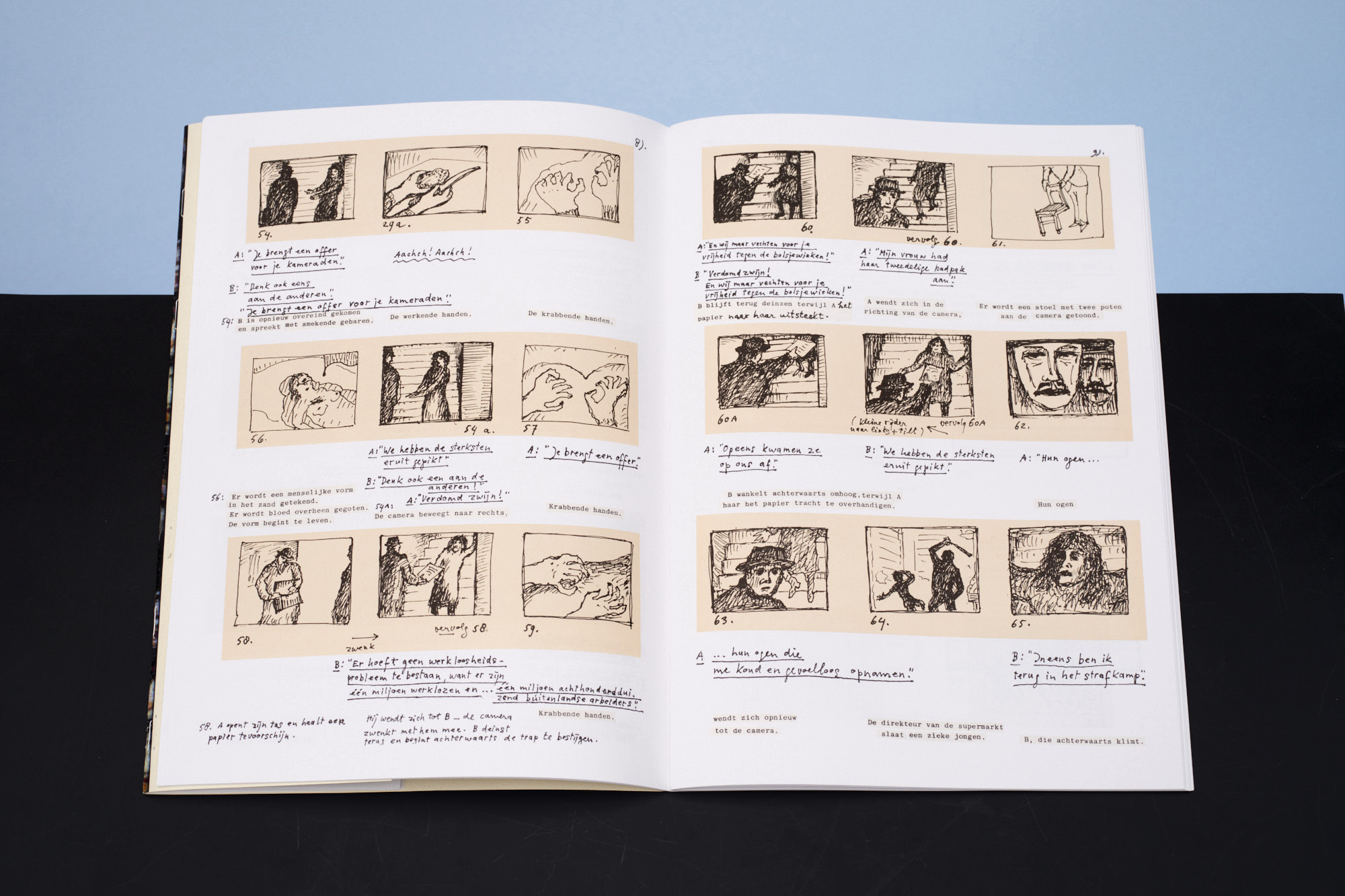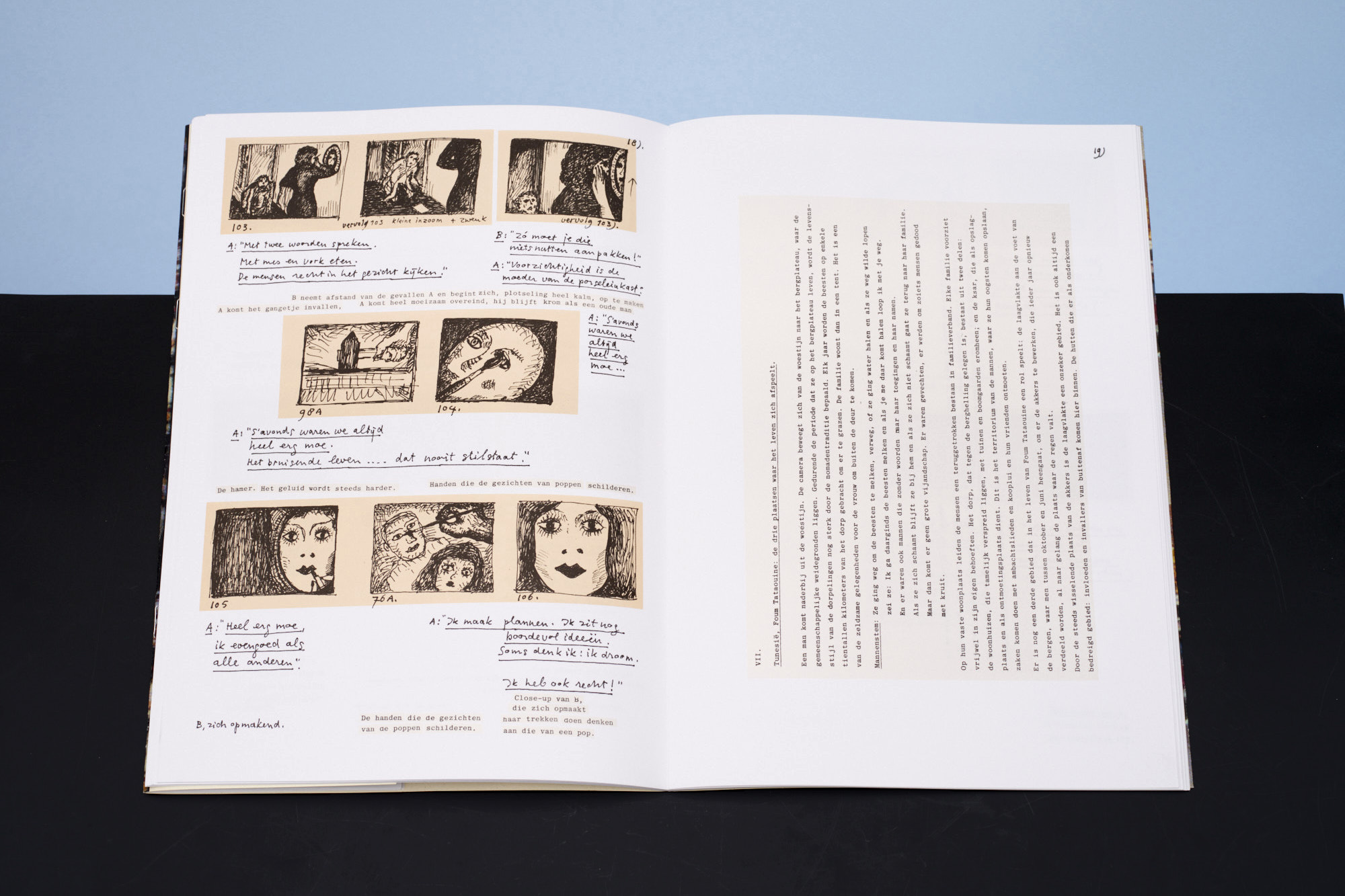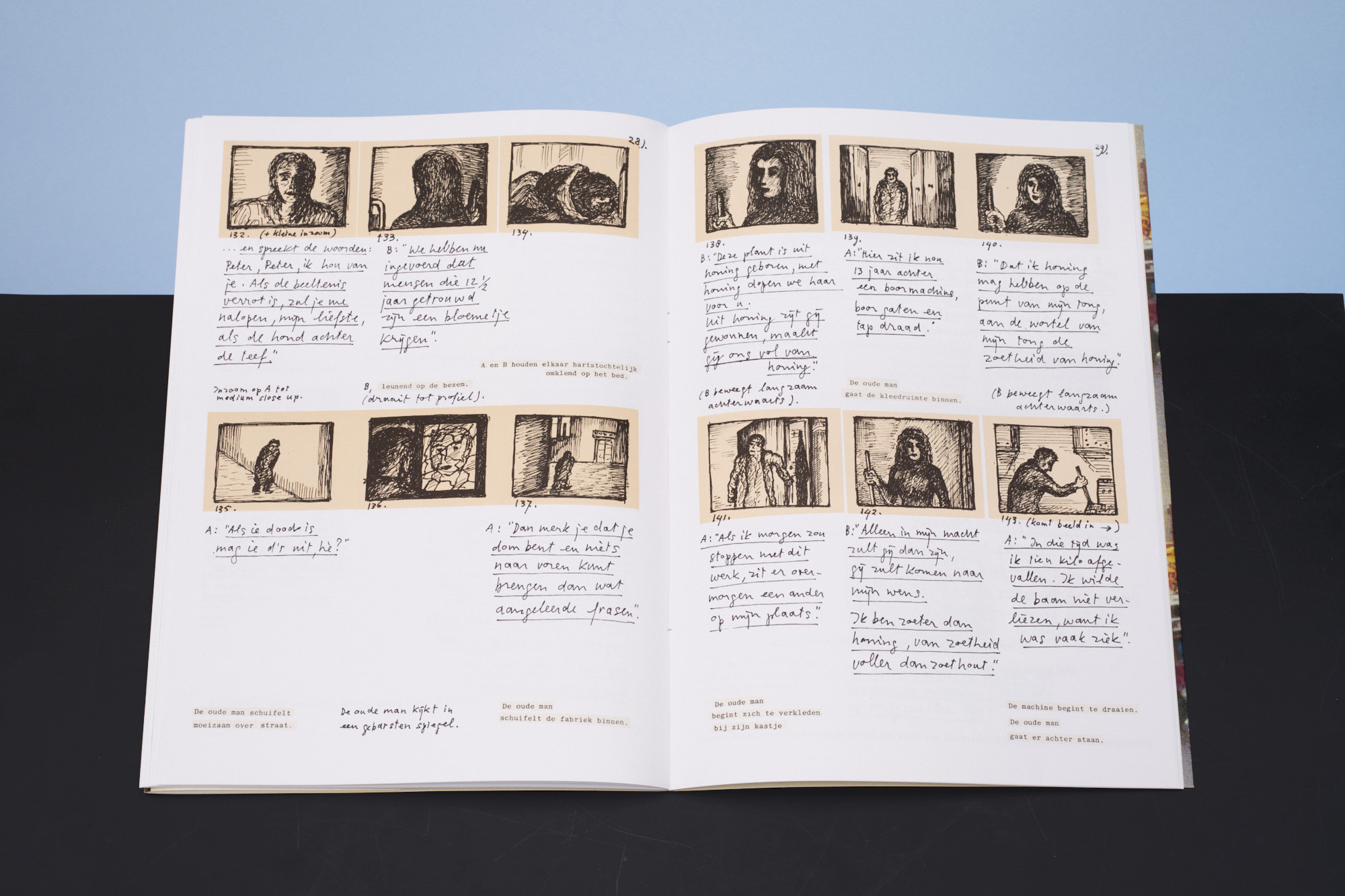 The Master and the Giant / Johan van der Keuken
This publication is a complete edited film script (full storyboard drawn by hand, accompanied by handwritten and typed text) for Johan van der Keuken's film The Master and the Giant.
The Master and the Giant (1980, 70 minutes) is midway between documentary and fiction. It explores the theme of the rivalry that creation entails: one god creates the earth, while another destroys it in order to shape a different and better world. The film brings together myth and reality, depicting two different worlds: one, that of a man and a woman in a run-down area of Amsterdam; the other, life far away in the desert of Tunisia. The film was shot and directed by Johan van der Keuken in 1980, in collaboration with Claude Ménard. Music by Willem Breuker. Production by The Movies Film Production.
Published by: Lecturis in collaboration with Nederlands Fotomuseum and Eye Filmmuseum. Filmscript: Johan van der Keuken/©Noshka van der Lely. Concept and design: Willem van Zoetendaal. Typography: Maud van Rossum. Epilogues: Birgit Donker and Mark Paul Meyer. Scans and digital imaging: Harold Strak. Printing: Robstolk®, Amsterdam. Binding: Voetelink & Zoon, Haarlem
Dutch, included a French and an English translation.
Year 2023
Size 24 x 33 cm
Colour FC + duplex
Binding stitched
Pages 48
Text Johan van der Keuken
Concept Willem van Zoetendaal
Design Willem van Zoetendaal
ISBN 9789462264687